The inflow of budgetary funds into banks resumed at the beginning of February. As a result, the banking sector again has a steady liquidity surplus since the middle of the month. January's temporary increase in a structural liquidity deficit was caused by an outflow of budgetary funds and banks' delays in required reserves averaging.
The situation with foreign currency liquidity remained favourable in January, including owing to a significant inflow of foreign currency into the banking sector in November. More details are available in the new issue of the information and analytical commentary Banking Sector Liquidity and Financial Markets.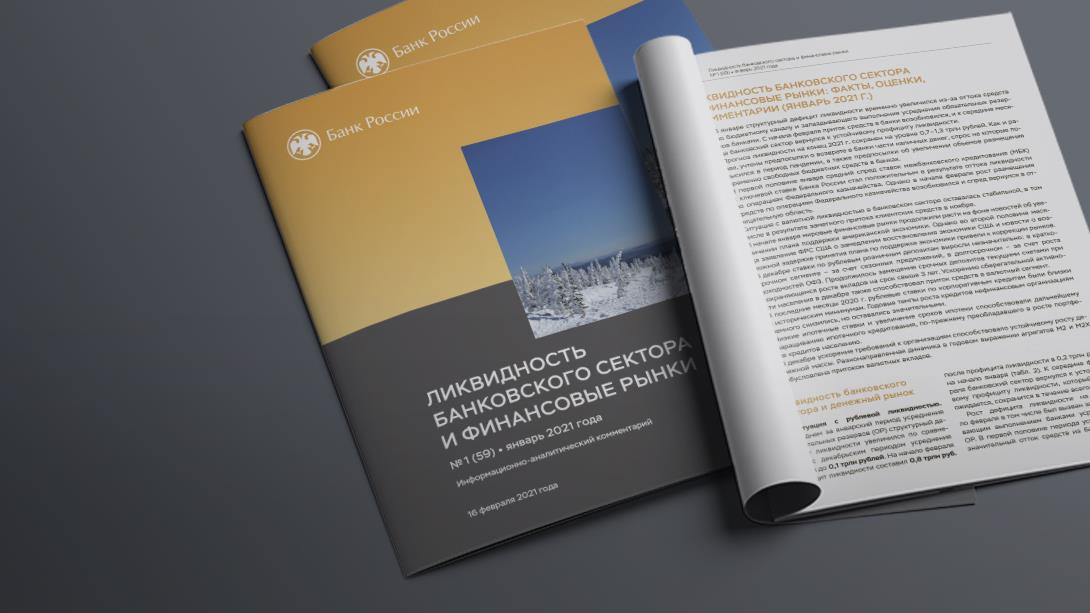 See PDF here: https://www.cbr.ru/Collection/Collection/File/31993/LB_2021-59.pdf
This news item was originally published by the Central Bank of the Russian Federation (CBR RU). For more information, please see the Source Link.