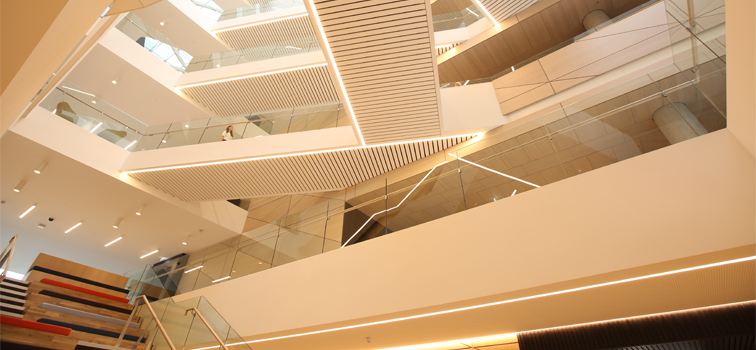 Financial Conditions of Credit Unions Report – sector has shown a level of resilience in 2020 but trends indicate continued sustainability challenges for many credit unions
One of the most striking 2020 trends is the growing gap between savings and loans
Credit unions need to focus on addressing their commercial challenges through commercial solutions by developing their business models on a safe and sound basis
The Central Bank of Ireland today publishes its seventh edition of the Financial Conditions of Credit Unions Report. The report provides an update on the financial performance and position of credit unions, to inform credit unions and provide input for boards as they undertake their own strategic analysis and decision making. It is primarily based on data over the 5 year period 30 September 2015 to 30 September 2020.
For credit unions, like other parts of the financial system, it has been a challenging year, both operationally and financially. However, credit unions have been effective in maintaining continuity of services for their members. Credit unions came into this crisis with a strong reserves and liquidity position. Across the sector, reserve and liquidity levels have remained relatively stable so far during the pandemic period. Notwithstanding this, data presented in the report highlights a continuation of the sustainability challenges facing many credit unions across the sector.
One of the most striking features of the trends in 2020 is the growing gap between savings and loans. Key challenges for credit unions include growing lending, the principal driver of overall income generation, to keep pace with savings inflows, continued low investment returns given the current interest rate environment and high operating costs relative to income. Credit union boards must therefore focus on the business risks that flow from these challenges. Managing savings inflows and lending is a core part of the broader commercial challenge facing credit unions.
Commenting on the report, Registrar of Credit Unions Patrick Casey said, "Overall, while the sector has shown a degree of resilience in 2020, the economic outlook is uncertain with COVID-19 and Brexit impacts potentially yet to be fully realised.
"A continuation of the trends identified in this report could see many individual credit unions facing sustainability challenges over the medium term. Credit union boards must therefore focus on the risks that flow from the continuing imbalance between savings and loans.
"As thoughts turn to recovery in the economy and in communities across Ireland – now is the time for credit unions to focus on evolving the business model by using available lending capacity to serve members' needs on a safe and sound basis. This offers a path to sustainability, which puts members' savings to a productive economic use in line with the goals of credit unions, and helps ensure an ongoing funding need for growth in members' savings."
Notes to editors
The Central Bank is committed to producing regular reports on the financial condition of the credit union sector, as one of its regulatory supports to the sector.
Data in the report primarily focuses on trends in the period 30 September 2015 to 30 September 2020.
Included in this report is analysis by credit union asset size. In addition, the report contains data on lending forbearance measures introduced by credit unions in response to COVID-19.
Previous reports on Financial Conditions of Credit Unions available here.
Overview of key trends in this Seventh Edition:

Savings – saving growth has continued, and at more elevated levels during the pandemic, with total sector savings increasing by 7% from €15.3bn at 30 September 2019 to €16.3bn at 30 September 2020. Average member savings also increased by 7% from c. €4,400 to c. €4,700 over the period.
Lending – COVID-19 has impacted credit union lending – both in terms of a reversal in lending growth evident in 2019 and a small increase in reported arrears. Personal lending has continued to make up the vast majority of new lending undertaken in 2020 with house and business lending representing just 2.2% and 1.8% of new lending respectively.
Investments – Investments increased further in 2020 and currently stand at €13bn, reflecting savings inflows and weaker loan demand. Investment remain heavily weighted to accounts in authorised credit institutions and the average return on investments declined further in 2020 to 0.7% at 30 September 2020, down from 0.9% at 30 September 2019, reflecting the prevailing low interest rate environment.
Income & Expenditure – The average sector total cost income ratio is at a 5-year high, increasing from 68% at 30 September 2015 to 88% at 30 September 2020 – driven by increasing costs and declining income.
Sector restructuring – has continued in 2020, with the ongoing emergence of larger size credit unions (assets of at least €100m) and a reduction in the number of smaller credit unions (assets less than €40m). Credit unions with assets of at least €100m represented 64% of total sector assets at 30 September 2020 (up from 59% in 2019).
This news item was originally published by the Central Bank of Ireland (CBI IE). For more information, please see the Source Link.