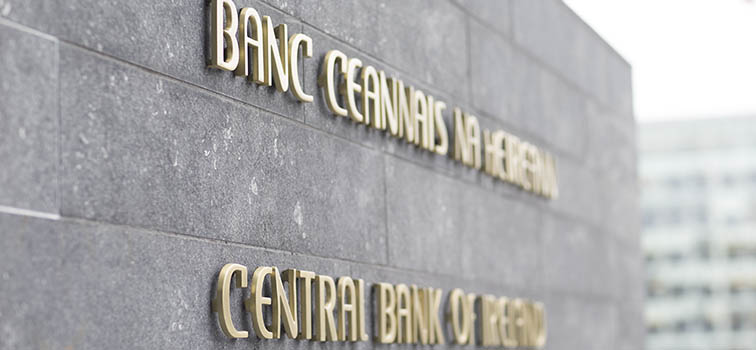 Review finds the majority of insurance providers apply some form of differential pricing.
Completion of detailed analysis is essential to ensure full market perspective and evidence-based conclusions.
Central Bank will publish final report in 2021.
The Central Bank has today (14 December 2020) published the Interim Report on its Review of Differential Pricing Practices in the Irish Private Car and Home Insurance Markets. The report provides a progress update on the Review and outlines new insights from the Central Bank's ongoing market analysis and consumer research.
As part of the second Phase of its Review, the Central Bank undertook extensive market analysis and in-depth research with consumers. This work is ongoing. Given that differential pricing can be associated with both benefits and costs for consumers, completion of this detailed analysis is essential in order to ensure a full market perspective, evidence-based conclusions, and appropriately calibrated regulatory interventions. Consideration of the likely costs and benefits of any potential solution to risks identified is also essential, with any potential market and consumer price effects given appropriate regard.
The Central Bank's market analysis confirmed that the majority of insurance providers apply some form of differential pricing. It found:
A number of pricing practices were identified that led to customers with a similar risk and cost of service paying different premiums for reasons other than risk and cost of service.
Dual pricing is evident across the private car and home insurance markets, where new and renewing customers are charged different premiums for reasons other than risk and cost of service.
There are significant differences between what different groups of customers pay relative to their expected cost – with those customers with the longest tenure paying the most.
Insurance providers failed to demonstrate consideration of how these pricing practices may impact certain groups of consumers differently, and the potential for certain consumer groups to be impacted more than others.
In addition to the market analysis, the Central Bank engaged in consumer research using in-depth interviews and focus groups to get a greater understanding of consumer attitudes towards and engagement with the private car and home insurance markets.
Initial observations from the consumer research include:
Consumers tend to show a clear preference for staying with an existing insurance provider. Often, consumers compare prices with other insurance providers to help to negotiate a better price with their current provider, rather than switching.
The complexity of insurance means most consumers have a limited knowledge of how insurance operates. This leads to less involvement and a tendency to believe it is easier to stay with a current provider rather than switch.
Consumers are aware of the legal requirements associated with insurance. However, as consumers do not see it as a discretionary purchase, it is frequently considered in largely negative terms. This results in both a lack of trust and lack of interest. Private Car insurance is considered more involving, while there is a higher level of inertia towards home insurance.
This research is ongoing and, as with our other analysis, will help inform findings and recommendations.
Derville Rowland, Director General Financial Conduct, said: "We are undertaking a deep-rooted and forensic review of differential pricing practices in line with our mandate to ensure that the best interests of consumers are protected. This Interim Report summarises our initial observations, and these will help inform the next phases of our work.
"Along with our market analysis of the insurance providers' practices, it was important that our Review included consumers' voices and experiences, so we engaged directly with consumers to ensure that their voices inform our work. As differential pricing can be associated with some benefits for consumers, as well as costs, these insights will be essential to our overall analysis and help us determine upon completion of the Review the most effective measures to protect consumers.
"In the interim, our supervision of insurance providers will continue to ensure they implement the necessary requirements to address the concerns we set out in our recent industry letter."
The Central Bank will conclude its Review and publish findings and recommendations in 2021.
Notes
The Central Bank has also published an FAQ for consumers on Differential Pricing.
On 9 September 2020, the Central Bank published a Dear CEO Letter setting out requirements to firms following the first phase of the review of differential pricing in the insurance sector.
This news item was originally published by the Central Bank of Ireland (CBI IE). For more information, please see the Source Link.