The Federal Financial Supervisory Authority (Bundesanstalt für Finanzdienstleistungsaufsicht – BaFin) expects credit institutions to comply with the decision of the German Federal Court of Justice (Bundesgerichtshof – BGH) on invalid fee adjustments and to take all the necessary steps without delay; in doing so, they are to deal fairly with their customers. BaFin released a supervisory statement (only available in German) on the issue today. The BGH had ruled on 27 April 2021 that if a bank's general terms and conditions deemed the customer's consent to changes to the terms and conditions to have been given, without any restrictions as to the content of such changes, and thus also to changes to fees, such terms were invalid (file reference XI ZR 26/20).
BaFin expects the banks to do the following:
provide clear, comprehensible information to customers

about

the consequences of the BGH decision;
name a point of contact for customers' questions;
implement new contractual bases and cease charging undue fees;
fully inform customers regarding changes so that they can calculate a refund claim;
refund any fees unduly charged and
set up provisions.
It is important that the institutions take these steps now, without delay, if they have not already done so. It is also essential that bank customers not be put under pressure in adjusting their contracts. Should an institution persistently and systematically fail to comply with the BGH decision and BaFin's expectations, BaFin will consider taking supervisory action.
"The BGH decision will have an impact on almost every bank-customer relationship, so it will be all the more important for the implementation to be quick, non-bureaucratic and transparent. Our expectations in this respect are clear. BaFin stands for fair dealings with customers in the financial sector", says BaFin President Mark Branson. To enforce the implementation of the decision, BaFin will be in contact with different parties involved such as individual credit institutions, the leading associations of the banking industry and consumer protection organisations.
Contact for consumers
Contact
:
BaFin con­sumer helpline
Phone: 0800 2 100 500
Press contact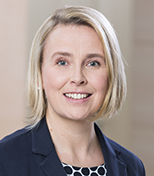 Contact
:
An­ja Schuch­hardt
Press Officer Securities Supervision
Phone: +49 (0) 228 4108-3262
E-mail: [email protected]
This news item was originally published by the Federal Financial Supervisory Authority (BaFin DE). For more information, see the Source Link.