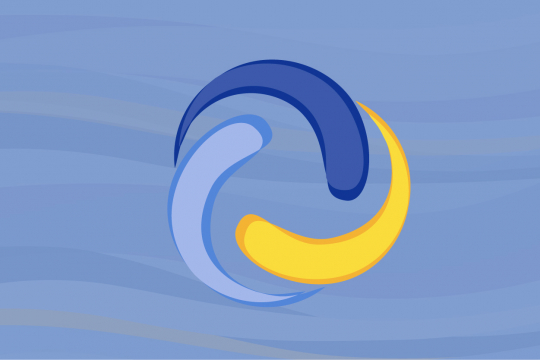 Following an investigation, the Financial and Consumer Services Commission (FCNB) is seeking cease and desist orders and other remedies against a Quispamsis man and a numbered company alleged of unlicensed real estate, mortgage brokering and investment activity.
FCNB filed a statement of allegations with the Financial and Consumer Services Tribunal last week, seeking the cease and desist orders as well as financial penalties against John Albert McKellar and 668054 N.B. Ltd. FCNB also requests the Tribunal order McKellar and 668054 N.B. Ltd. return all money he and the company received through the unlicensed activity.
FCNB began an investigation following a complaint involving McKellar's activities in a 2016 real estate transaction. The statement alleges McKellar:
Prepared, witnessed and coordinated the sale of two Saint John homes and charged two homeowners for his services without a licence under New Brunswick's Real Estate Agents Act;
Was involved with the placement of various mortgages for remuneration, including falsifying documents to help secure a mortgage, all without a licence contrary of the Mortgage Brokers Act; and
Solicited nearly $31,000 from a senior on a fixed income to invest in a business contrary to the Securities Act.
McKellar has an opportunity to file a defense to the allegations. The Tribunal will schedule a hearing to adjudicate the issues, and may assess financial penalties and make other orders against McKellar.
FCNB's mandate is to protect New Brunswickers and enhance public confidence in the financial and consumer marketplaces through regulation and education.
"We license or register many of the professionals who work with your money whether you're getting a mortgage, buying a home or investing for your future," said Alaina Nicholson, director of Consumer Affairs for FCNB. FCNB serves as the regulator for the real estate industry, the mortgage brokers and the securities industry. "Checking licensing and registration is a simple first step you can take to protect yourself."
New Brunswickers can check licensing and registration by visiting FCNB's website.
New Brunswickers who have any concerns about a real estate transaction, a mortgage transaction or an investment opportunity are encouraged to contact FCNB.
Details of the statement of allegations
The statement alleges:
McKellar, who once held a real estate licence between 2009 and 2010, was approached by a woman to assist in the private sale of her Saint John home to an acquaintance and whose conditional sale was delayed because the acquaintance's home required renovations.
McKellar assisted the acquaintance to take out a second mortgage on her home to help pay for the renovations he would be overseeing; and he helped to negotiate the terms of a loan between the two women without being licensed to do so under the Mortgage Brokers Act.
McKellar found a buyer for the acquaintance's home and helped the buyer secure financing by sending a falsified document and other falsified banking documents to a licensed mortgage broker.
McKellar charged each of the two homeowners a broker's fee of $3,000 for his involvement in finalizing the sale of both properties and helping to arrange multiple mortgages, despite not holding a real estate or mortgage broker's licence.
In 2016, McKellar also solicited a senior to provide him loans to support a house flipping business and then issued the senior a promissory note on behalf of himself and the numbered company reflecting an outstanding debt of nearly $31,000 as well as an investment agreement in the numbered company. The various loan agreements, the promissory note and the investment agreement were not issued in compliance with New Brunswick's Securities Act.
FCNB has the mandate to protect consumers and enhance public confidence in the financial and consumer marketplace through the provision of regulatory and educational services. It is responsible for the administration and enforcement of provincial legislation regulating mortgage brokers, payday lenders, real estate, securities, insurance, pensions, credit unions, trust and loan companies, co-operatives, and a wide range of other consumer legislation. It is an independent Crown corporation funded by the regulatory fees and assessments paid by the regulated sectors. Online educational tools and resources are available at www.fcnb.ca.
This news item was originally published by the Financial and Consumer Services Commission (FCNB CA). For more information, see the Source Link.