From now on, Yandex Search will use a specific symbol to mark websites of non-governmental pension funds (NPFs) with a Bank of Russia licence. An NPF name will be displayed along with a blue circle containing a tick and the text 'ЦБ РФ' (the Russian short for the 'BoR').
This verification will come in handy for financial consumers searching the web for a financial institution acting in a lawful manner and under supervision of the Bank of Russia. Such institutions are regulated by law, which secures rights and interests of consumers of their services.
The regulator launched the Yandex Search verification initiative back in 2017, when microfinance companies were the first to become verified. Insurance providers, banks, and other financial market participants later joined the project.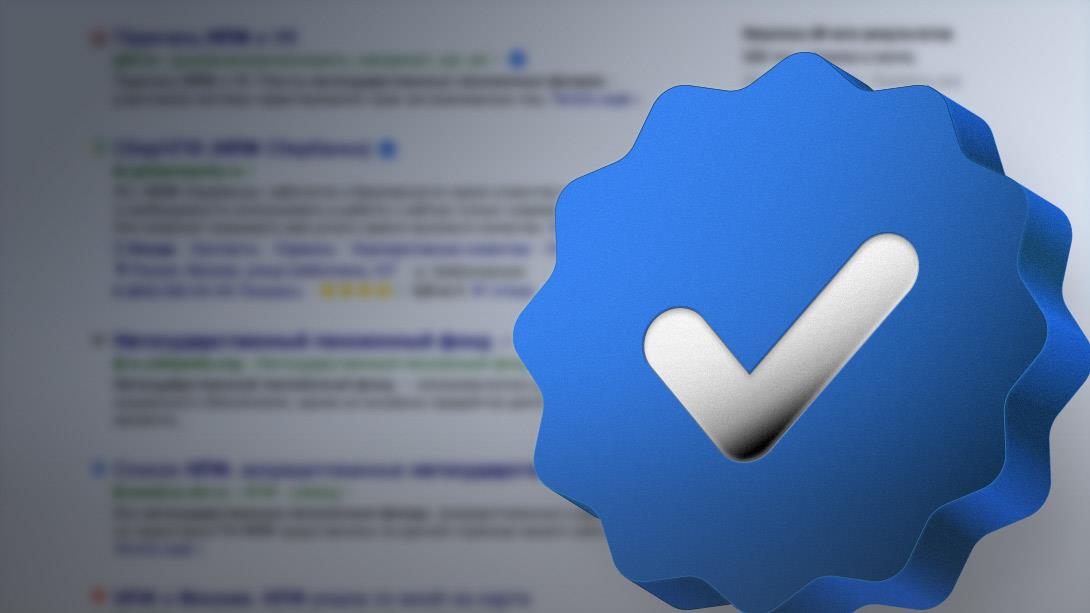 This news item was originally published by the Central Bank of the Russian Federation (CBR RU). For more information, see the Source Link.