The weekly deviation of incoming financial flows from the pre-crisis volumes remains negative. The growth of payments in domestic demand sectors has slowed in recent weeks, while financial flows in external demand sectors still noticeably lag behind the pre-pandemic levels.
The reporting week (from 30 November to 4 December) data indicate a likely current weakening of economic dynamics amid the autumn deterioration of the epidemiological situation. However, due to the local nature of restrictions and the adaptation of manufacturers and consumers to the new conditions, the slowdown in economic growth in the fourth quarter will be more moderate compared to last spring.
Further details are available in the new issue of 'Monitoring of Sectoral Financial Flows'.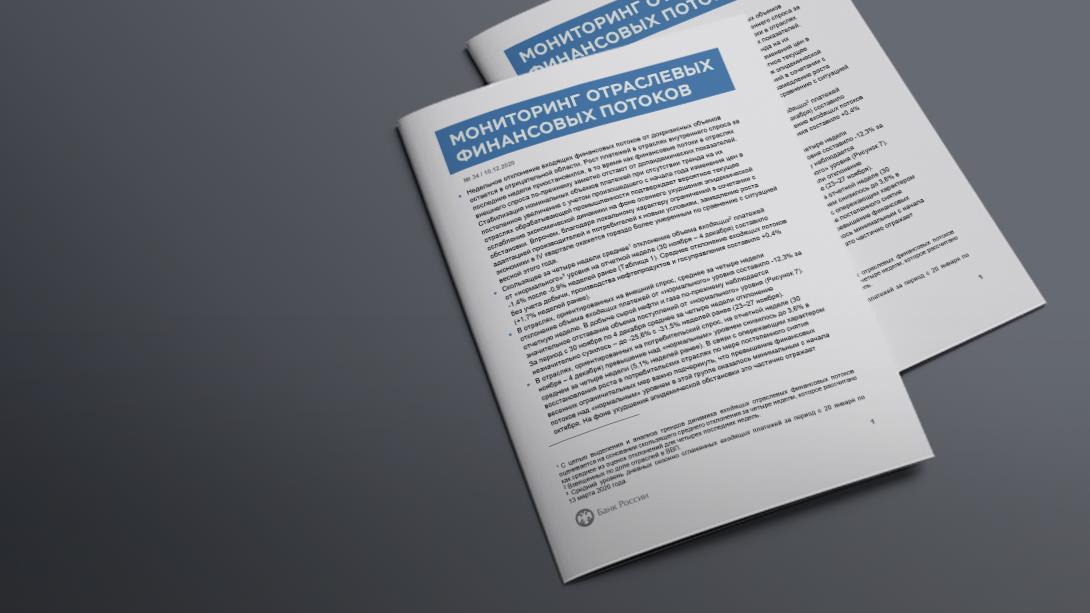 See PDF here: https://www.cbr.ru/Collection/Collection/File/31724/finflows_20201210.pdf
This news item was originally published by the Central Bank of the Russian Federation (CBR RU). For more information, see the Source Link.