In recent weeks, deviations in the amount of incoming payments in the consolidated groups of industries from pre-crisis levels have remained stable. This probably indicates near-zero dynamics of the economy in the fourth quarter.
As the epidemiological situation gradually normalises, recovery growth of the economy can be expected to continue in early 2021. Further details are available in the new issue of 'Monitoring of Sectoral Financial Flows'.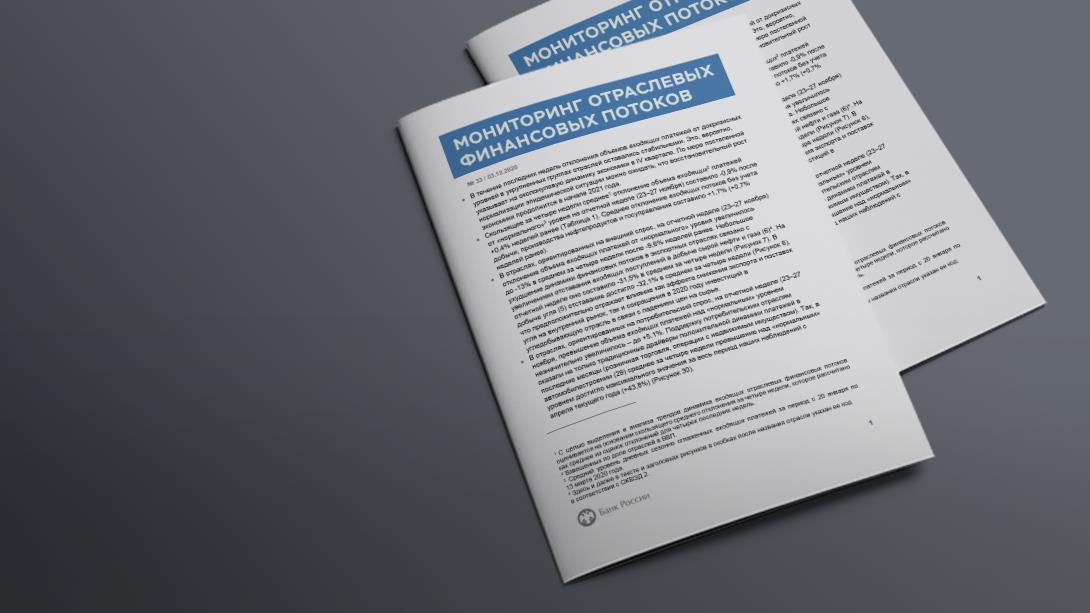 See PDF here: https://www.cbr.ru/Collection/Collection/File/31711/finflows_20201203.pdf
This news item was originally published by the Central Bank of the Russian Federation (CBR RU). For more information, see the Source Link.