Good afternoon, Ms Matviyenko and Ms Nabiullina. Good afternoon, colleagues.
Indeed, 2020 is an abnormal year for the Russian economy and, I suppose, for the entire world. This is a pandemic year. In a sense, this is a moment of truth for the financial sector reforms that have been implemented in recent years by the Bank of Russia, of course, jointly with the Government and the Parliament. The fact that the financial industry has successfully survived this challenging period proves that the digitisation of the financial sector was an absolutely right decision and that the removal of weak players from the market has helped avoid a situation when it could become a detonator of the crisis. On the contrary, the financial sector has become a 'lightning diverter' and partially absorbed losses in the real economy through loan repayment holidays and loan restructuring. Moreover, it has continued to provide loans and become a proxy for subsidies allocated by the Government to the Russian economy.
Does this imply that we may now feel self-complacent and discontinue our efforts? No, absolutely not, since there are a tremendous number of challenges ahead and an abundance of possibilities. The former are to be coped with, while the latter are to be taken advantage of.
I would like to provide a few figures — this is probably important. What is the Russian capital market nowadays in general? We have already spoken of the banking sector.
It also includes investment funds, with nearly 5 trillion rubles raised by the moment. It is crucial that one-half of this amount has been raised from Russian individuals. Investment funds in Russia are absolutely different in terms of their legal structures, and all of them need support and a further expansion of their usage in the financial market.
As regards non-governmental pension funds (NPFs), these institutional investors have invested 4.5 trillion rubles in the Russian economy. Their clients number approximately 30 million people. Both pension reserves and savings are used. Furthermore, about 80% of the funds have been invested in the bond market, with corporate bonds accounting for two-thirds of this percentage. In other words, NPFs are successfully performing this function, generating long-term money in the economy. Trust management totals nearly 1.5 trillion rubles, including approximately one trillion from individuals numbering 500,000. In addition, these funds are predominantly the so-called standard passive investments that are most highly suitable for individuals. Therefore, trust management is what should be promoted and encouraged among Russian households.
Individual investment accounts were launched many years ago. Over this period, this initiative has enabled the Russian economy to raise nearly 300 billion rubles, as has been noted by Ms Matviyenko, and about 3 million people are now participants in this market. In terms of the number of people, 90% of them have opened brokerage accounts, and not trust accounts; while in terms of the amount of funds, one-third of this money is in trust management, and two-thirds are in active trade. By the way, this is what differs the Russian market from advanced economies where the absolute majority of citizens, over 90%, prefer collective investment and trust management forms, rather than to participate directly and conduct transactions in the securities market. Only a small portion of people having relevant experience and enough time are engaged in investment directly. The situation in Russia is totally different. This involves certain risks, and there are issues to be addressed.
What challenges may arise when the number of individuals in this market increases? Overall, if not for the pandemic, an inflow of individuals to the capital market could have become the key event of 2020. We can see that not all citizens have reasonable expectations regarding what they purchase, whether themselves or as advised by professional market participants. Not all people have sufficient knowledge to be able to make a rational choice. The second challenge is that the industry of professional market participants, disappointingly, has failed to embrace the ethical standards accepted in advanced economies, since it has its 'birth injuries', its genesis. There is a lot for us to do in this area. Both bank and non-bank associations develop such codes of ethics, but market participants are reluctant to join them. There are also market participants with, so to say, low social responsibility. They are taking advantage of a lack of knowledge and pushing individuals to excessively increase their trade amounts and purchase financial instruments not conforming to their profiles, or select strategies that are most gainful to intermediaries themselves, rather than to individuals. Therefore, communication with intermediaries to raise their responsibility and soft regulation through such codes of ethics and laws are an essential part of our work so as to avoid compromising the securities market.
Trust in the securities market is the soul of this organism; if it loses trust, this will destroy all the achievements that many will be talking about here today.
Phishing websites of various types and pyramids are frauds committed through misrepresenting illegal operations as legal. We have accumulated quite a large experience in combating such crimes, yet this problem has not been solved. Therefore, we need to continue our work in this area in order to protect Russians both through awareness-raising efforts and by blocking promptly the internet resources used by criminals.
As regards information security, digitisation has a lot of advantages for people, including accessibility. However, digitisation also has an ugly side — these are cyber threats people have to deal with, social engineering, emotional purchases, which also requires a whole range of measures to be implemented.
Last but not least is addressing the risks of households' excessive debt. The financial market, just as healthcare, may help people satisfy their needs in life, yet it may also cause harm. It is crucial that people adequately evaluate their capabilities and choose debt burden accordingly. Therefore, the Bank of Russia will continue to enhance the mechanism for restricting debt burden. Technically, it would be possible to consider direct quantitative limits for certain activities that are widely used in advanced economies.
Overall, observing how the situation in the securities market is unfolding as new individuals enter this market, we propose several key initiatives. In the first place, we need to speed up the launch of the testing mentioned by Ms Nabiullina. Indeed, we could not have expected such a large inflow of individuals. I would like to repeat this figure once again — 8.5 million people. We expected this number to approximate 6 million over the effective period of the current strategy. This is why we need to carry out the testing scheduled for 2022 much earlier. These tests will enable people to see risks clearly and comprehend when they are not ready to purchase particular products. Of course, if individuals have sufficient knowledge and skills to pass the testing, they may buy any accessible instruments.
As regards the certification of complex products, the key is to make sure that such certification is really requested. We could write thick documents detailing all the risks, but nobody will ever read them. This is not a secret that modern generations prefer a customer journey reduced to a few clicks. Therefore, the certification of and code assignment to every financial product should draw people's attention in milliseconds. As a 'traffic light' solution catches attention, people will immediately focus on the part of the document describing a specific risk highlighted in red. On the one hand, it is critical to make this process simple and based on advanced technologies and to avoid a rise in costs. On the other hand, it should be really requested.
The next issue is the rules for selling complex instruments. Russia has self-regulation and standards for sales in the markets of non-bank institutions. As regards the banking sector, our two-year discussion with banks has resulted in an agreement that the rules for selling various financial instruments through banks are to be regulated by a law. This law has been drafted, and we hope that it will be adopted in the course of the spring session. This is crucial to maintain confidence in this channel. These are banks who are mostly responsible today for misselling in the financial market.
Another initiative is to expand the usage of artificial intelligence, including at the level of financial consulting, but this should be accompanied by controls over the proper operation of algorithms as intended and in accordance with the rules and interests of banks' clients.
It is essential to help Russians develop adequate investment views and expectations since the securities market technically enables people to earn higher returns than deposits. According to financial market guru Warren Buffett, he does not know a single person who has managed to become rich owing to bank deposits. However, it is only possible to make money in the securities market when a person has adequate attitude. Therefore, encouraging individuals to opt for standard investment strategies, that is, passive investments, is the right thing to do, given today's level of knowledge, and is basically needed to outperform bank deposits in the long run. Supported by the regulator, this industry is totally capable to tackle this task.
The goal of sustainable development is to achieve today's results not through compromising tomorrow's objectives. We consider it crucial for the financial sector to assess its work with clients using a similar approach. That is true — there is a feast today, and everything is currently good, clients are coming, profits are high, and turnovers are growing. However, we should think of the future.
The securities and capital markets are not for one day and not even for one year. If we want long-term money, we should be concerned not only about tomorrow, but also about how the situation will unfold the day after tomorrow and in the foreseeable future. That is why it is paramount for the financial industry to be aware of its objective and its responsibility for tomorrow's market environment. It is vital to expand the concept of fiduciary responsibility for financial consulting and trust management. Today, fiduciary responsibility in the NPF market is the way financial instruments are purchased. However, investment portfolio management is no less important. Therefore, managers should also be responsible for the current state of investment portfolios, and not solel for operations with these portfolios. We are going to carry out this work, and I hope that the industry will support our efforts.
It is critical to expand the accessibility of the range of collective investment instruments for Russian citizens, specifically through the pooling of individuals' funds. The average amount in individual investment accounts today is below 100,000 rubles. Talking of brokerage accounts, the pooling of individuals' funds is exactly what would enable people to make and diversify investments and to be engaged in large projects, that is, to earn money. Individual investment is thus a good strategy, yet we should rather promote the development of collective investment forms.
Of course, as stressed by Ms Nabiullina, we should look differently at those entering the securities market today. We have always said that a person's safety cushion should be absolutely secured and invested in the most reliable instruments suitable for savings. Today, we can see that some people, without thinking and being influenced by the said financial intermediaries with low social responsibility, transfer their safety cushions to high-risk investment instruments. We need to prevent this. This is why we suggest identifying the line between qualified and non-qualified investors and blocking the opportunity for new individuals, newcomers in this market, to use leverage for several years in their transactions in the securities and derivatives markets. It is also necessary to monitor the sources from which individuals transfer their funds to the capital market. If individuals transfer these funds from deposits, individuals should be nearly urged not to hasten, not to risk these funds, and keep their savings in the current state. This is certainly a temporary measure until we launch the testing and other restrictions and instruments I have mentioned above. However, this measure is vital to preserve confidence in the long run.
I will now dwell on another essential issue — generating long money in the economy. By the way, individuals have invested over 1.5 trillion rubles in the capital market this year alone. This is a very large amount, and we have been working towards it, towards an important role of individuals in the capital market. As regards the bond market, it has been a focus of attention in the recent five years. In 2020, this market will expand by nearly 25% compared to 2018 and, most likely, will be larger than in 2019. There were Eurobonds, foreign issuers' bonds in rubles, and corporate bonds listed in the Russian exchange. It is critical that the financial market makes it possible for the Ministry of Finance to borrow unprecedented amounts this year, without disturbing yield curves, in order to finance the national economy. Such capacity of the Russian financial market is really a great achievement. Nonetheless, we should not be complacent. The national plan until 2030 and our plan both provide for the development of the so-called social and green bonds. This is a new area where investors do not simply become lenders, but are also engaged in the modification of our economy, working towards a mitigation of its impact on the environment, or in social projects implemented by both businesses and municipal authorities. This market does have a potential. The entire world is currently creating the infrastructure for green and social financing, and we should not stay aside. Together with the market community, Vnesheconombank, the Ministries of Economy and Finance, we are developing the taxonomy and verifiers. I expect that this market will be functioning at full capacity by the end of next year.
As regards perpetual bonds, there is a certain defect: those bonds that are placed today are offered against quasi-state guarantees that are unstable in legal terms. Furthermore, conditions when coupons on such bonds will not be paid are not disclosed. We consider that this market has a large potential, but these defects should be rectified. If the state is ready to guarantee coupon payments on such bonds, this should be done according to an appropriate legal procedure. Where such bonds are issued without state guarantees, an issuer, similarly to dividend yields, should disclose information to investors about the cases when there will be no coupon payments. Otherwise, this will turn into a lottery. It is crucial that we agree upon bond listing reforms, and from now on this should be the exchange that will form the listing sections that are really requested by investors of various types, with account of its instruments.
Competition is an integral part of the development of any market economy sector, including the financial market. We have been consistently supporting the idea of reducing the share of government property in the financial market. As the regulator, we have started to, so to say, withdraw from financial assets. We closed the Sberbank deal, and are going to sell Otkritie and other banks in the foreseeable future, after their financial resolution is complete. We believe the same should be suggested to the Government — it should accelerate this process and not hold stakes in financial institutions, unless necessary. If such financial institutions still remain the property of the Government, they should have no preferences in the competitive market environment. Moreover, the measures implemented by the Government through banks to subsidise economic sectors should engage all banks, and not only selected ones. This is crucial; otherwise, banks not engaged in subsidising will be simply losing their client base.
Information accessibility should also be levelled out, and there should be no division into small, medium and large players. If the Government provides information, it shall be accessible to absolutely all market players.
It is essential to adjust data turnover to maintain competition. This is a complicated, yet critical task. There should be rules regulating data turnover in Russia, including both personal and transaction data. It is necessary to arrange a platform for data owners to provide their digital consent to the usage of data by particular financial intermediaries, and to develop technologies for the turnover of these data. Without this, medium and small market players will be simply exiting the market, unable to compete with large participants.
Another initiative is to expand the usage of marketplaces for various participants who are not capable to compete with large players through distribution channels. It is also crucial to ensure that the regulation prevents the negative effect of ecosystems emerging in the financial market, by protecting both service providers and consumers. This work should also be done, and it involves both challenges and new opportunities.
We have already mentioned the IIA-3 project (individual investment accounts of the third type). As related to long-term savings, we firmly believe it necessary to create incentives encouraging individuals to make long-term investments. To this end, we should introduce a special-purpose tax incentive in relation to the money placed by individuals in special accounts for a period of at least 10 years, or better yet for up to 30 years, with minimal opportunities to withdraw these funds ahead of schedule and incentives encouraging people to hold them in these accounts and invest in long-term instruments. This project has also been drafted and is currently being discussed with the market community (after this discussion, it is crucial that regions support this project since it deals with personal income tax), after which it will be submitted to the State Duma for consideration.
Wrapping up, I would like to say that we are looking forward to the approval of the law that will make the Guidelines for the Development of the Russian Financial Market an annual document. As a result, we will be able to promptly respond to the changing environment, that is, to adjust our plans not once in three years, but annually, although the planning horizon will still be three years.
Thank you all for your attention.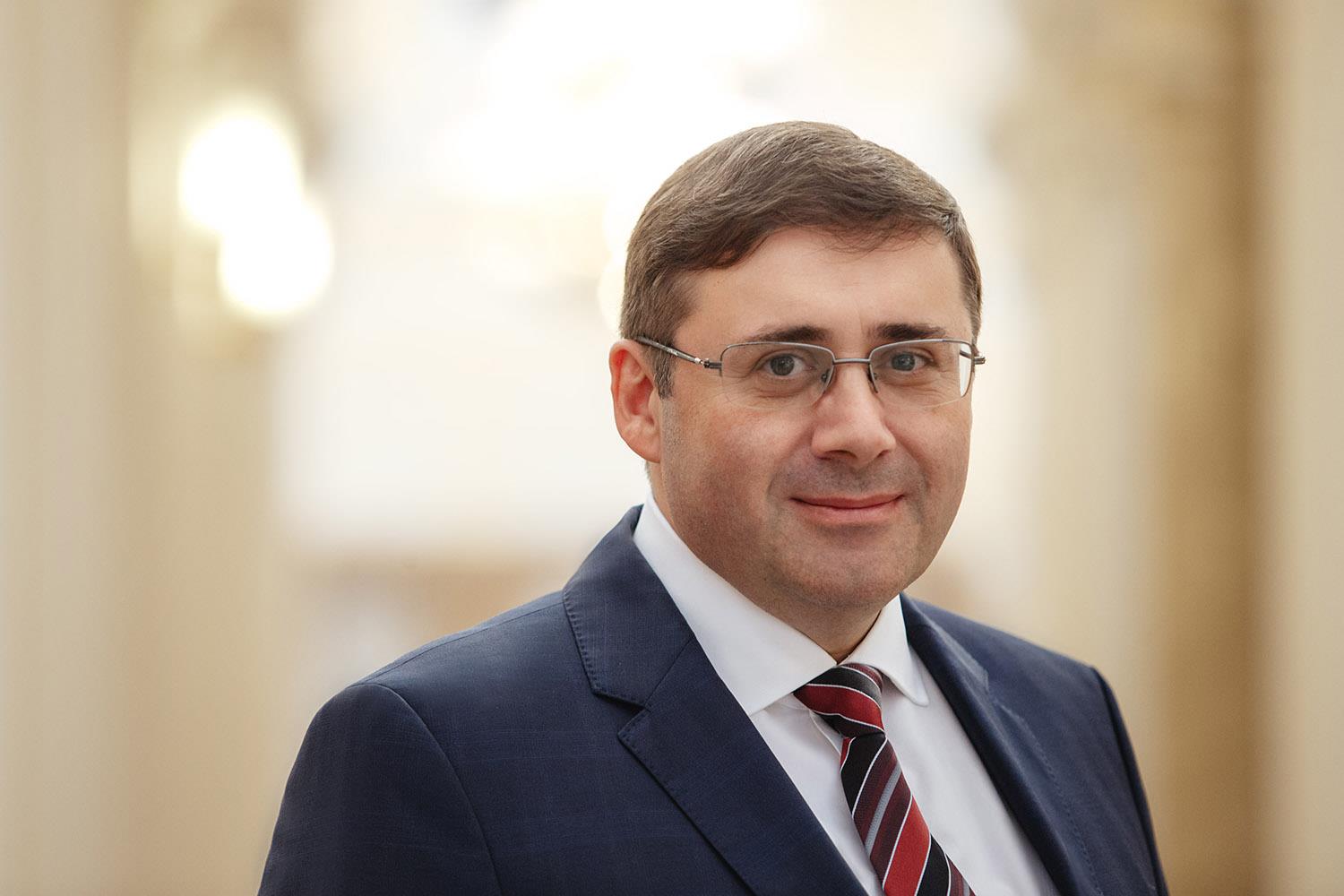 This news item was originally published by the Central Bank of the Russian Federation (CBR RU). For more information, see the Source Link.