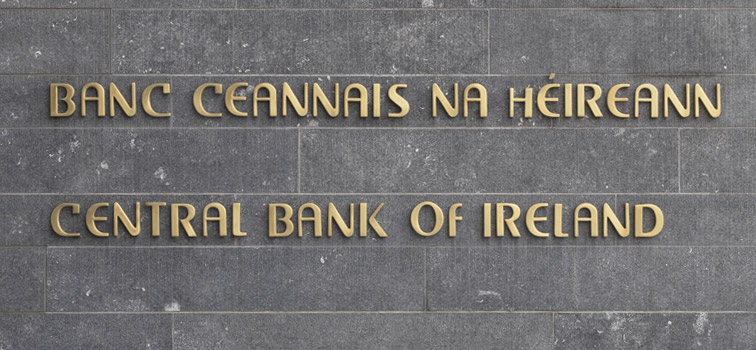 The Central Bank of Ireland today (14 February) announces that Ed Sibley, Deputy Governor Prudential Regulation, will depart the Central Bank of Ireland when his term of office ends after 31 August 2022 to pursue opportunities in the private sector.
Governor Makhlouf said: "Ed's departure will be a loss to the Central Bank and the European financial regulatory family. He has made an enormous contribution in his current role as Deputy Governor and throughout his time at the Central Bank. Over the last decade he played an important role in building the resilience of Ireland and Europe's financial system. I would like to thank him for his leadership and commitment to the Bank and in the area of financial regulation. I would particularly like to thank him for leading prudential regulation in Ireland, his work on the Supervisory Board of the ECB, his commitment to resolution of long term mortgage arrears in the Irish financial system, and more recently the development of the Bank's new Strategy. On behalf of the Commission and all the staff of the Bank I would like to offer him my best wishes for the future."
Deputy Governor Ed Sibley said: "It is with some sadness that I have made the decision to leave the Central Bank when my 5-year term ends on 31 August. It is my intention to pursue opportunities in the private sector in Ireland after my departure. It has been an immense privilege to work in the Bank over the last decade. I am proud of all that the Bank has achieved and delivered for Ireland over this period, and the small part I have played in this. I am very grateful for all the support I have received over the years from within and outside the Bank and for all that I have learned from the many committed and excellent people that I have had the good fortune to engage with. The Bank has strong foundations to continue to deliver for the people of Ireland. I wish the Bank every success in delivering on the important work the Bank is mandated to deliver, as well as the important transformational change that is required."
Ed will now step away from frontline regulatory and supervisory responsibilities and interim arrangements will be announced in due course.
This news item was originally published by the Central Bank of Ireland (CBI IE). For more information, please see the Source Link.