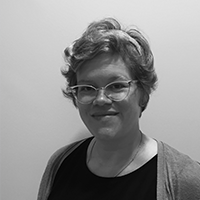 Marji Christian – Acting Deputy Chief of Mission, US Embassy in Malta
The United States is committed to partnership with Malta – we work closely with the MFSA, the Government of Malta, and the private sector. We have deepened our collaboration on several fronts to counter transnational financial threats, money laundering and terrorism finance, improve cybersecurity, and share best practices on FinTech. Since 2019, various U.S. experts from agencies like the Commodity Futures Trading Commission, Internal Revenue Service, Federal Bureau of Investigation, Department of Justice, and Treasury Department have partnered with Maltese financial authorities to share experience and expertise.
Thoughtful 21st century regulatory approaches together with international cooperation is a must to successfully combat financial crime. Digital innovations, like blockchain, have potential to unleash new levels of transparency – they can also be exploited by bad actors. The integrity of our global financial system requires strong partnerships now more than ever. We remain committed to the fight against money laundering and finance threats to strengthen rule of law in Malta. Through close collaborations like the Financial Integrity Forum, we continue to confront some of the region's crucial challenges, together.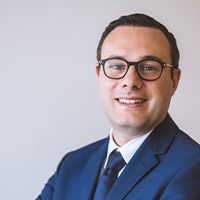 JP Fabri – Partner, Seed Consultancy
As an island economy, Malta has embodied the concept of legislative and regulatory innovation since independence carving out niche economic sectors on the basis of strong regulations, including financial services.
In order to remain competitive and attractive, Malta needs to ensure that such regulation-based sectors continuously transform themselves and the ecosystem they form remains robust. The MFSA is currently undergoing a complete transformation and the vision it has launched for itself and the sector clearly underlines the ambition to position Malta as a regional future-focused financial services hub. Regulatory innovation coupled with digital transformation and capacity building from a supervisory point of view are central tenets of regulated ecosystems and the MFSA is definitely on the path to set new standards. The Annual Report for 2019 shows that this transformational journey is well under way and I am confident that this will serve as an important catalyst for both the industry and the economy.
Financial services remain a backbone of Malta's economy and the MFSA remains a key player in the broader ecosystem. The transformation that it has embarked on and already started will play a key role in enhancing Malta's international investment attractiveness.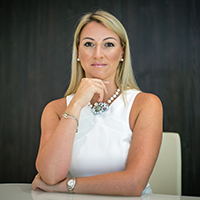 Dana Farrugia – Chief Executive Officer, Tech.mt 
The MFSA's restructuring and investment in technology to ensure a more efficient, cost-effective and structured function to improve governance is highly commended by Tech.mt. With Tech.mt's constant drive for digitalisation, we are aligned with the MFSA's transformational journey. MFSA's investment in technology affirms Malta's pledge on good governance and the fight against corruption. Going down this route is the first phase of remodelling the credibility that Malta deserves to keep leading in terms of regulation and enforcement. We applaud the MFSA's revamp of its technology strategy and its commitment towards complete digitisation and digitalisation of its business processes.
At Tech.mt we strongly believe that technology can swiftly identify illicit behaviour by mapping strings of transactions and through AI applications pin point immediately any strange behaviour. We would also like one day to see a convergence of systems between the private sector and the Government, where financial transactions can be jointly tracked and from where in future taxation can be automatically calculated, whether it is per sale or per transaction.
As a country we need to have the right policies, the right mechanisms and the right commitment in place to truly embrace this new digital era.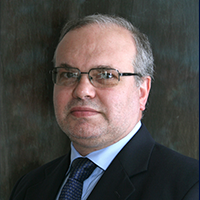 Joseph Falzon – Professor, Department of Banking and Finance, University of Malta & Director, Malta Stock Exchange
Over the last two years, the MFSA has undergone a silent revolution. under the leadership of the Chairman, Prof. John Mamo, and the CEO, Joseph Cushieri, the MFSA has restructured itself to emerge as a modern regulatory body of our financial services sector that inspires confidence and trust from all stakeholders.
The MFSA has a mammoth task because it is the regulator not only of the financial services sector, but also of the banking and insurance sectors. It also has to keep abreast of the vast legislation coming from Europe and to be ready to implement this legislation into the local sectors.
The Annual Report of 2019 clearly shows the huge steps that the MFSA has taken in all of its areas and all the progress that it is implementing. One hopes that the MFSA will continue to engage more with the private financial sector so that together, Malta will be able to continue to develop further this crucial sector in its economy.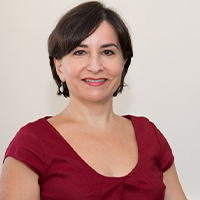 Rosanne Bonnici – Partner, Fenech & Fenech
The MFSA has taken several steps over the past months in pursuit of delivering to an increasingly higher standard in terms of its role in the licensing and ongoing supervision of financial services providers.
At present, time-to-market remains all-important, this being a, if not the single, most important jurisdictional advantage that Malta can leverage going forward.
This requires a focused commitment to, and continuous uncompromising investment in, organisational capacity and operational efficiency on the authority's part. Recent steps taken by the MFSA augur well in this regard.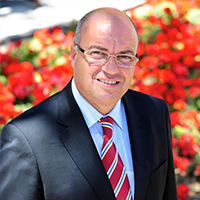 William Portelli – President, Malta Union of Bank Employees (MUBE)
Malta's strong reputation of being traditionally a stable and reliable finance hub where the banking and finance industry prospers, strives to not only recover but to renew platform. As a jurisdiction, Malta is experiencing a transitionary phase where regaining credibility to support holistic effective recovery is a priority. Very relevant is how the institutions conduct business and are able to show integrity, accountability and responsibility at all levels. The MFSA, being the regulator and a firm driver of the process, cannot accept anything short of the highest of standards as it is the only way our nation can recover its former long-time good reputation that directly supports all those who work in the finance industry.
As the world gradually heads into a gig economy that is practically an evolution of the digitalised era with its already trendy flexible practices, Malta has to avoid self-inflicted reputational damage as it seriously poses potential unwarranted risks to the country's future wellbeing which rises above party politics. the fact that Government has officially pledged to implement all 58 recommendations of the EU council's MONEYVAL report should leave no room for complacency.
Whilst improvement has been registered, standardisation of mandatory practices conducted by qualified personnel will help consolidate what has already been achieved in support of consistency and credibility.